In the era of unprecedented possibilities, Motovlogging has evolved into a wildly popular pastime for content producers who enjoy riding. Motovlogging is a hybrid form of Motorcycle riding, Video, and Blogging.
The video, which was created by a motovlogger, is a combination of motorcycle riding, comedy and personal experience, reviews and ideas that has been recorded in video form. Motovloggers usually have YouTube channels where they post videos and clips from their excursions and adventures.
Motovloggers tend to use action cameras
The majority of the time, the footage is recorded with an action camera attached to the rider's helmet or motorbike, and it's accompanied by the rider's voice.
If you're a motorbike enthusiast that wants to start a Motovlogging channel, you've come to the correct place. In this post, I'll go through all of the steps necessary to establish your own Motovlog, gain followers and views, and rapidly ascend to the top of YouTube.
It's physically impossible to ride every bike model, take every road trip, see every scenic highway, or overcome the many challenges you'll encounter on a lengthy motorbike journey. Fortunately, you can gain a lot of experience by simple watching other moto vloggers online to see how they produce their films and what they include.
Motovlog techniques allow you to create hours of entertaining material whether you want to evaluate a new motorcycle model, enjoy stunning scenery, or simply go where the road takes you.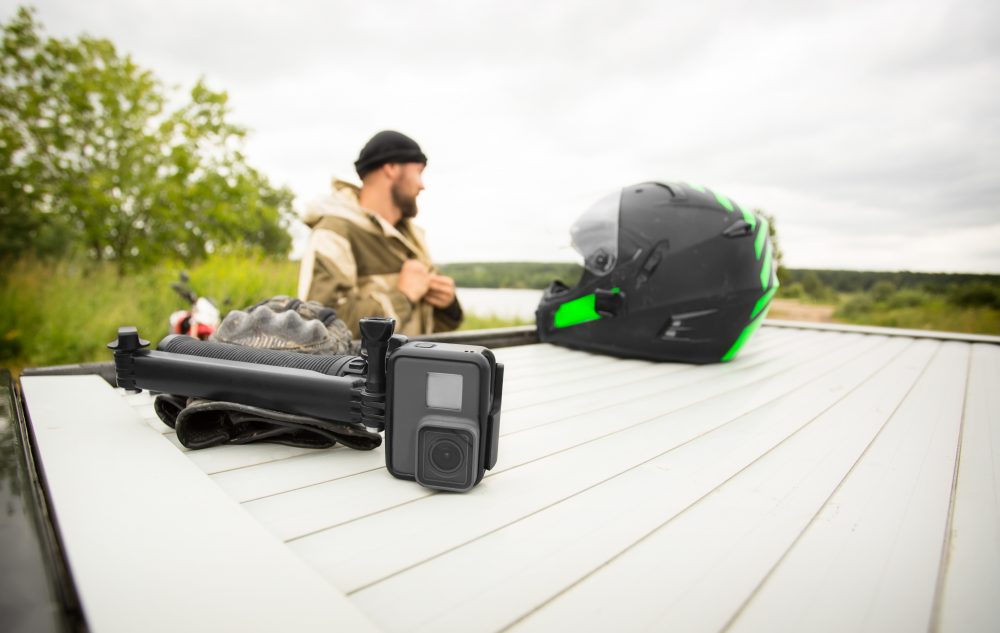 To make the process go more smoothly for you, here are five easy steps to creating a Motovlog:
1 – Identify your audience
A content producer must first devise a strategy for the type of material they want to produce. This is usually determined by the intended target audience. You may appeal to newcomers to the world of motorcycles by filming instructional riding films with expert advice on how to ride safely and comfortably.
If your target audience is made up mostly of experienced gearheads who spend more time modifying their vehicles, you may produce more technical and sophisticated material to match the group.
The easiest approach to figure out who your target audience is is to figure out the things you enjoy about riding. It's best to film it from your perspective, both literally and figuratively.
You can also go online and look at the top Motovloggers' videos to learn how they make their films more interesting.
2 – Get a good set of gear
Motovlogging necessitates the purchase of audio-video recording equipment. Here is a rundown of the equipment you'll need to start your Motovlogging channel:
Camera
The most fundamental and important aspect of Motovlogging is your camera and audio equipment. The camera or GoPro itself is the most crucial element of your film. Low-quality films will have a detrimental influence on your efforts. However, audio is also important. You're unlikely to get great videos if we're unable to hear what you're saying.
It follows, then, that it is critical to invest in an action camera with high-resolution video and clear picture quality. Furthermore, make sure the camera includes a simple mounting mechanism, whether on your helmet, bike, or both.
Other things to consider are:
Field of View (FOV) – The goal is for your mounted camera to be able to capture a wide enough image that the objects in your peripheral vision are as visible as those in the foreground.
Mic Connector – Action cameras frequently include a built-in microphone, but they are insufficient for good audio recording. A camera that makes it simple to connect an external microphone is strongly recommended.
Microphone – The ideal Motovlogging microphone should be able to eliminate wind noise while still capturing your voice.
A helmet-mounted microphone is extremely useful for this, and it simply connects to your camera. If your camera does not support an external microphone, you may buy a lapel mic that is self-powered and can record and store audio on an external storage device, such as a USB stick or Micro SD Card.
Camera Mount – Last but not least, invest in a camera mount that securely holds the camera while also being able to be tilted to provide any angle you want.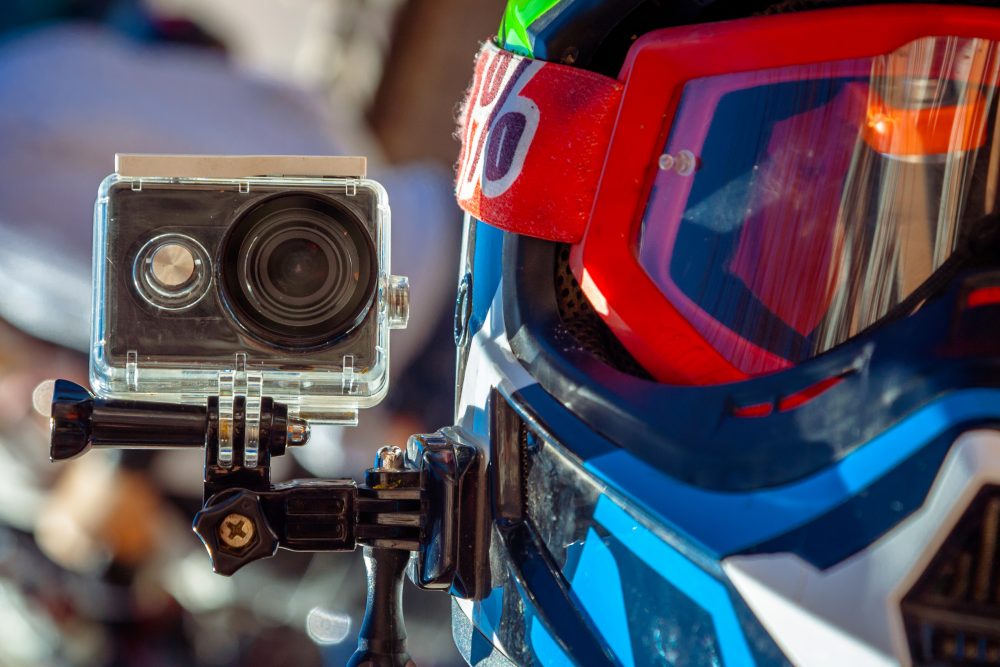 3 – Learn to edit
Once you've recorded several hours of material, you'll need to be able to edit out the uninteresting and mundane stuff. You need to make sure to keep and accentuate the most interesting parts. This will ensure your viewers enjoy your content. Editing also includes modifying the video or audio qualities in order to make it more engaging.
4 – Take advice and improve
It will take a few tries to get the right footage. Don't be afraid to cut bits of footage out. You should edit your footage in a way that's engaging and fun for viewers to watch. Don't be afraid to seek viewer suggestions and criticism, as well as seek advice from veteran Motovloggers, to further improve your material quickly.
Take a quick look at one of my moto vlogging videos below
Conclusion
Motovlogging is a fantastic combination of enthusiasm and money. If you follow these four easy steps, you'll find your inner vlogger.