Have you ever wanted to experience the captivating setting of a Brothers Grimm fairytale? According to folklore, beautiful Baden-Württemberg's mountain range, Schwarzwald, inspired them, so why not visit Germany's Black Forest on your motorcycle?
Dark, mysterious and enchanting – Germany's Black Forest is a dreamlike paradise where evergreens dominate the sky, cuckoo clocks fill homes with music, striking half-timbered houses line cobblestone streets, and ruined castles gracefully stand in all their glory. Dive into our guide to discover some of the most breathtaking places in this culturally rich region!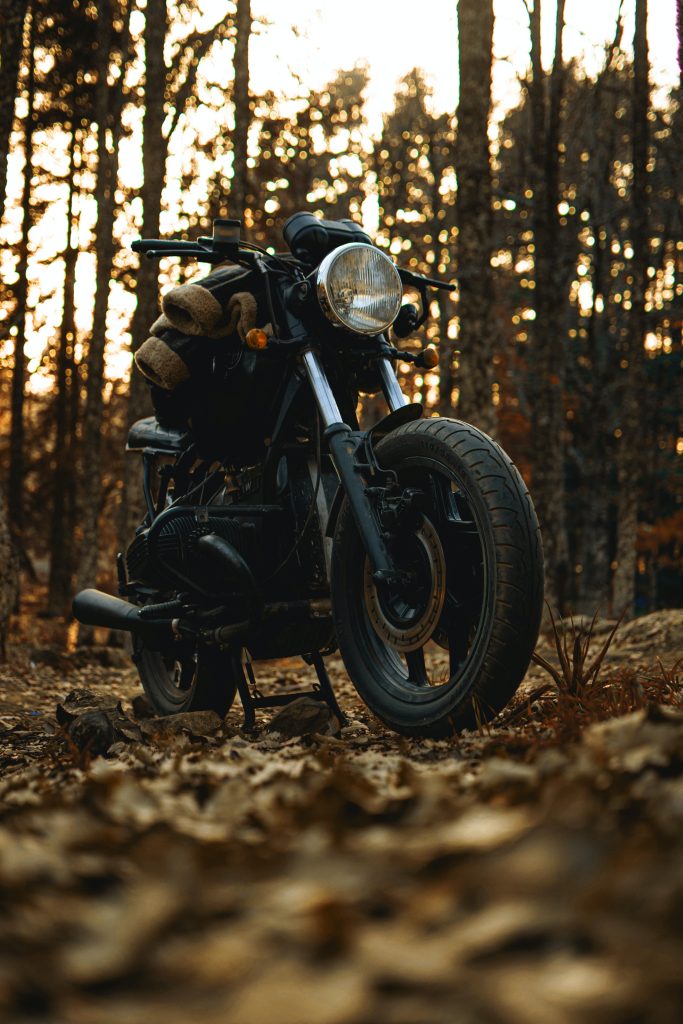 Baden-Baden
Are you looking to indulge yourself truly? Then look no further than the stunning spa town of Baden-Baden, nestled in the rolling hills of northern Europe's Black Forest. With its grand Belle Époque architecture and breathtaking old-world luxury, it is undoubtedly one of Europe's most fashionable destinations – perfect for exploring and maximum pampering! Baden-Baden is an idyllic destination that boasts a wide array of cultural events and art exhibitions year-round. Explore the lush, wooded Black Forest National Park with a guided tour or venture out on your adventure. If you'd instead remain in the town centre, don't miss the opportunity to experience therapeutic healing waters at one of its oldest thermal baths, built over two centuries ago!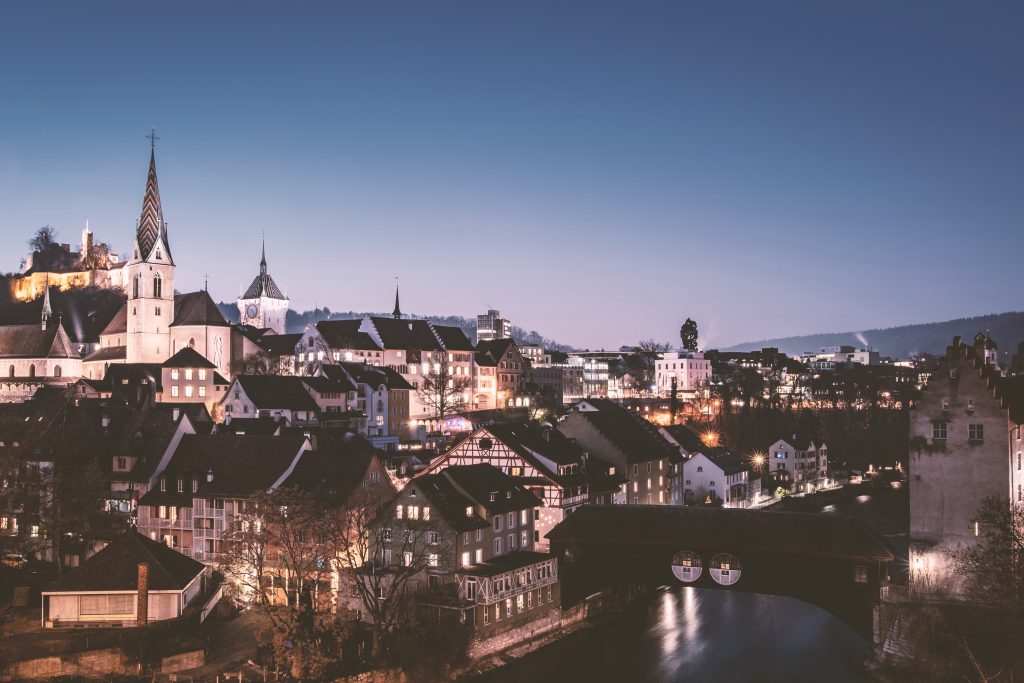 Badische Weinstrasse
The Badische Weinstrasse, literally "Baden Wine Road," runs for 99 miles (160 kilometres), winding through the beautiful foothills of the Black Forest. Established in 1954, this route invites travellers to explore Germany's beautiful wine-growing regions. It is an alternative path from Baden-Baden to Freiburg that takes you past grand castle ruins and tranquil vineyards instead of a dull motorway!
Baiersbronn
Baiersbronn is a stunning mountain getaway comprised of nine charming villages, and recently, high-end hotels and bed & breakfasts offering delectable cuisine have put the area on the map. With an absolute total of eight Michelin stars, two restaurants boast three stars each, while one boasts two stars – giving you plenty to pick from if you're searching for exquisite fine dining. Amidst your stay, indulge in the region's delectable cuisine or stroll amongst majestic coniferous forests. For adventure seekers, ascend to nearby ski slopes or tackle challenging golf courses. But don't forget to uncover the secrets of Allerheiligen ruins – a 12th-century monastery tucked away within tranquil valleys!
Bad Wildbad
An often overlooked yet trendy spa town, Bad Wildbad stands apart from its more renowned neighbour with its picturesque village and seclusion created by a tunnel that redirects through traffic. Endless pine trees drape the landscape surrounding Enz River's gorge for extraordinary views. Thermal baths maintain an ideal 95°F (35°C), inviting visitors to soak in their relaxation-inducing properties. Make time at the peaceful Wildsee, an idyllic lake just beyond town!
Freiburg
The vibrant town of Freiburg is nestled at the base of lush wooded slopes and sprawling vineyards in the southern Black Forest, making it an ideal hub for exploration. Its winding cobblestone streets are lined with picturesque gabled and half-timbered houses that will enchant you!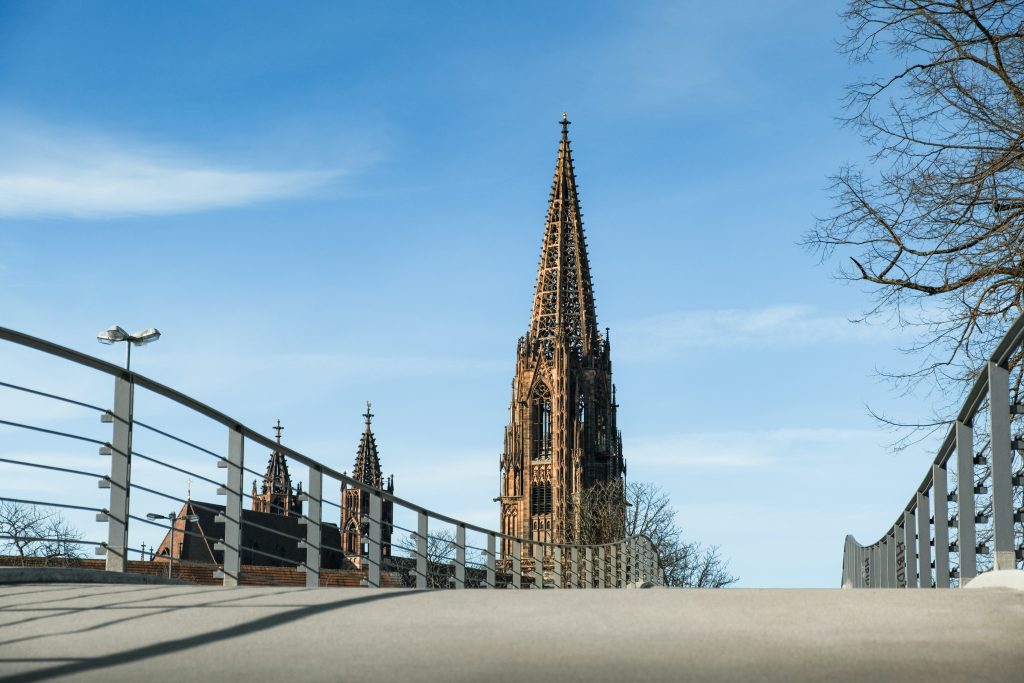 Titisee Lake
The picturesque Titisee, located in the southern region of the Black Forest, is a highly desired tourist destination. This glacier-caused lake spans 1.2 miles (2 kilometres) long and 0.6 miles wide (1 kilometre), the largest natural lake in this area! Vacationers visit to swim, windsurf or sail when the weather permits – sometimes even ice skate if temperatures turn low enough during wintertime!
Triberg Falls
Soar up 535 feet (163 meters) in Germany and experience the most spectacular waterfall created by nature – Triberg Falls. Churning from a gushing river, this majestic sight cascades down two valleys: Kinzig and Gutach. Marvel at its breathtaking beauty when you stand at its base after it rains or snow melts for an unforgettable vista! It is the main entrance to this enchanting destination, situated in the city centre of Triberg, renowned for its abundance of cuckoo-clock shops. By nightfall, a captivating view awaits as you witness the illuminated water cascading down while winter brings an ethereal beauty to behold at Triberg Falls, blanketed by snow.
Kinzig and Gutach Valley
Explore the central Black Forest region's charming villages by embarking on a majestic journey along Schwarzwaldhochstrasse from Baden-Baden. Visit Kinzig and Gutach Valley, heavily forested areas that gave rise to iconic traditional customs like cuckoo clocks and cute Bollenhut hats topped with red pom-poms.
Calw
Located in the northern part of Black Forest, Calw is renowned for its beauty and charm. The birthplace of Nobel Prize-winning novelist Hermann Hesse (1877-1962) – author of Siddhartha, among other books – this idyllic town features a museum and statue honouring him. Start your exploration here at the picturesque market square to experience all that Calw has to offer!
Calw's square epitomises a traditional Black Forest town, with its 18th-century half-timbered houses standing tall. As tourism in this charming city has grown, so have the number of shops, bistros and ice cream parlours that cater to visitors from far and wide.
Heidelberg
The enchanting old town of Heidelberg in a fantastic place to visit in Germany's Black Forest. It is a perfect example of German romanticism, situated along the river Neckar. Home to Germany's oldest university – The University of Heidelberg – and one of its most captivating castle ruins, this picturesque city boasts stunning landscapes and an air steeped in history.
Perched atop the Königstuhl mountain, this vibrant red-hued castle amalgamates Gothic and Renaissance styles as it has been rebuilt over hundreds of years. Enjoy its spectacular view while exploring the lush gardens; wander through the Baroque Old Town and marvel at its historic stone bridge from the 1780s, or step into Heidelberg's past on Philosophers' Walk for a contemplative ramble along the banks of Neckar River.