When it comes to motorcycling in Germany, one route continues to dominate the internet. I am, of course, talking about the spectacular B500 through Baden-Württemberg's majestic Black Forest. It never fails to mesmerize and entice adventurers from all over the world!
What is the B500?
Spanning 233 kilometres (145 miles) in length, the B500 Route journeys from Baden-Baden in the north to Waldshut-Tiengen at Switzerland's border down south. The road is a mere 60 kilometres / 30 miles. The Black Forest High Road is one of Germany's most scenic routes and runs from Baden-Baden to Freudenstadt. All along the road, bikers can enjoy stunning views and unique landscapes.
With road trip tourism becoming a popular pastime n Europe, the Schwartzwaldhochstraße (Black Forest High Road) was initially designed to attract tourists.  As intended, it has now become a popular attraction in South Germany. Unfortunately, the result of this has led the road to becoming congested in the summer months.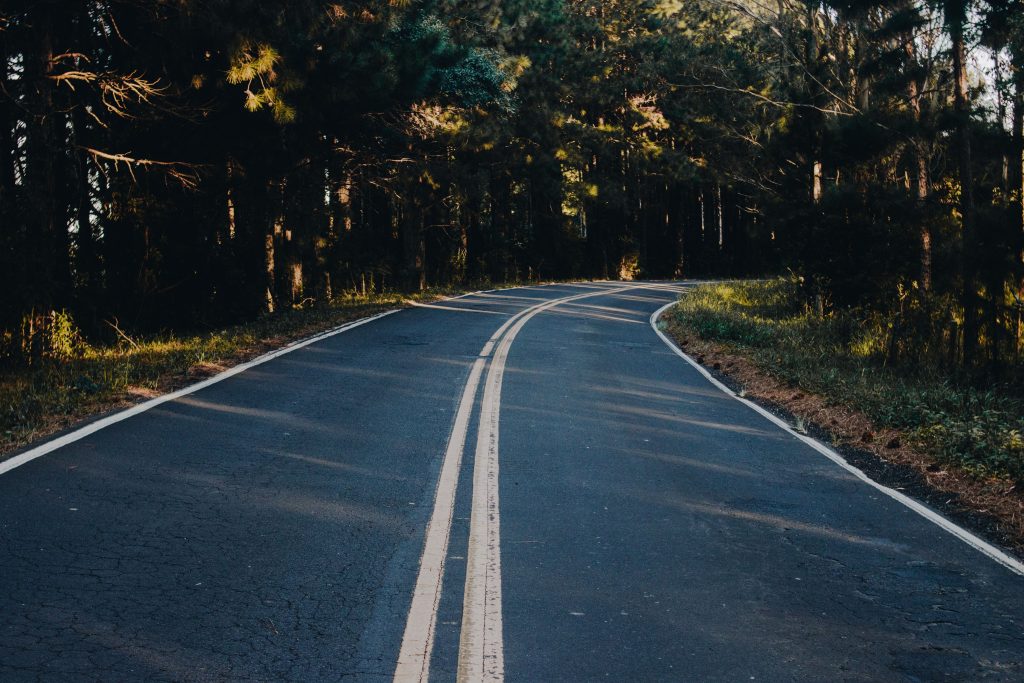 In response to its newfound popularity, the road now has a reduced speed limit in response to the congestion. While this iconic route is undoubtedly worth experiencing, plenty of other gem roads within the Schwarzwald deserve exploration. So don't miss out on these hidden gems – get off the beaten track and participate in all these fantastic Forest offers!
The B500 can be dangerous.
The treacherous path of the B500 is nestled atop Germany's second-highest mountain range, in the Alps. For your safety, please adhere to the speed restrictions on this road. Speeding can be risky and should be avoided at all costs. We recommend avoiding weekends or bank holidays during summertime to maximize security and ensure you get the most out of your journey.
The winding road through the picturesque landscape makes for a breathtaking drive. If you're visiting Baden-Baden, take the scenic route south of town – it's an experience not to be missed! From cruising at your own pace and taking in all that nature offers, this stretch will leave you mesmerized from start to finish.
Riding in the Black Forest is an absolute must, but don't forget to explore other areas of Baden-Württemberg – especially Heidelburg's Odenwald. It offers a unique atmosphere without all the tourist traffic! You can find adventure everywhere here except for one: B31 road. To put it mildly, it ranks as some of Europe's most monotonous stretches around. Regardless, plenty of exciting places and routes are waiting to be explored throughout this region!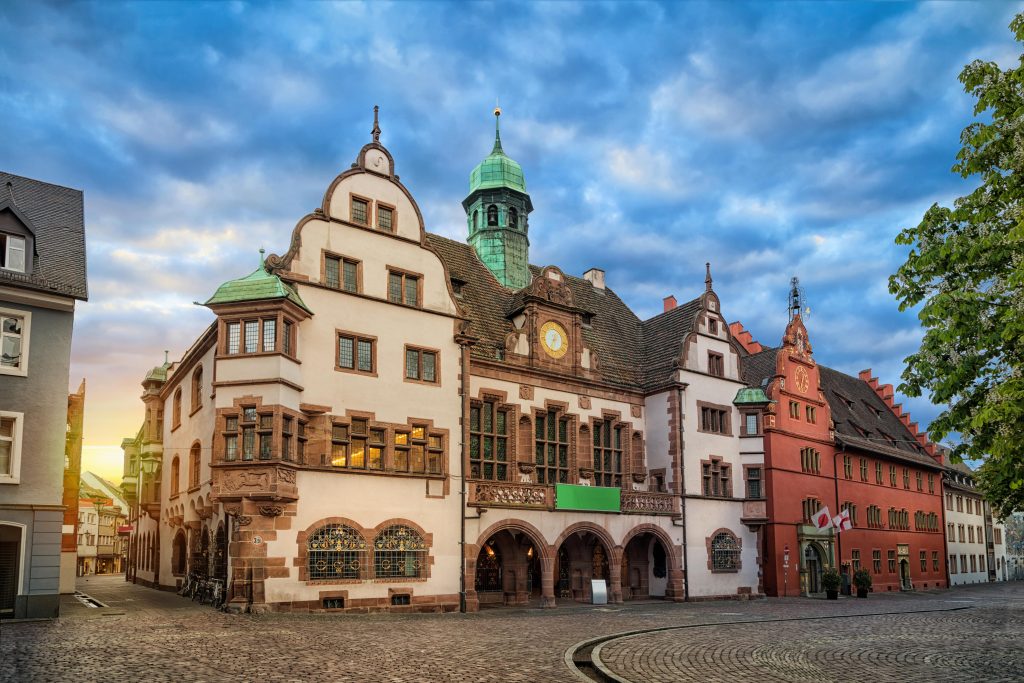 Where to ride your motorcycle
Baden-Baden
Boasting a wealth of accommodation options and conveniently located near the entrance to the Black Forest, Baden-Baden is an ideal holiday destination. This fair-sized city offers everything bikers need for an unforgettable exploration, from luxury hotels to quaint B&Bs and even surrounding camping sites.
Mannheim
Mannheim, a vibrant city located at the confluence of two rivers and between two mountain ranges, is an excellent base for exploring the surrounding area. Its convenient location makes it easy to access nearby towns like Heidelburg and Speyer. Mannheim also offers plenty of options when it comes to accommodation.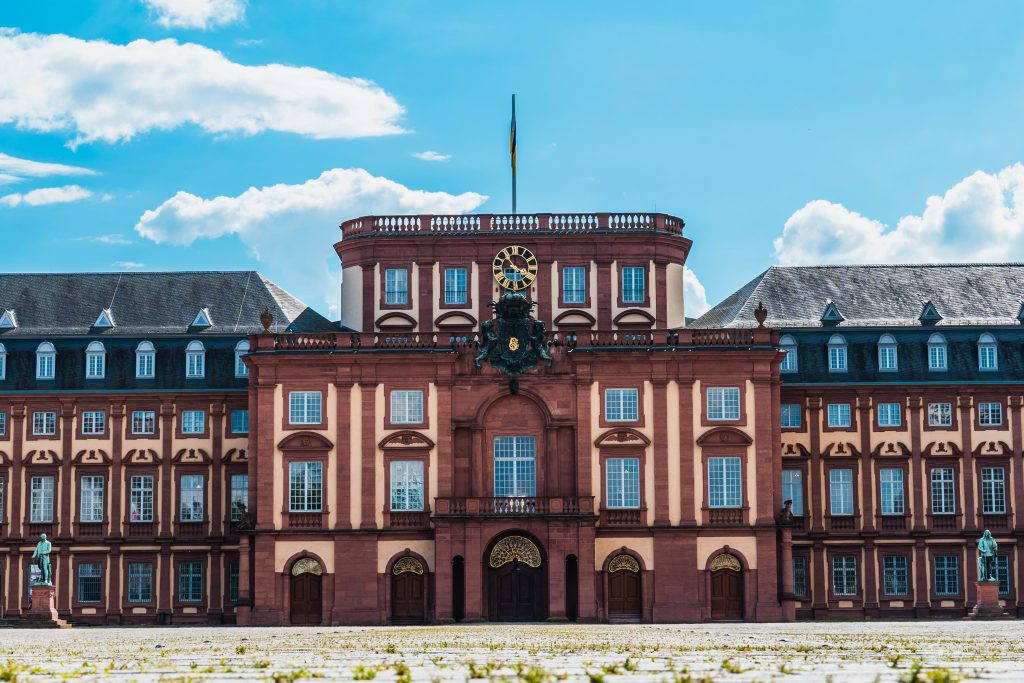 Freiburg Im Breisgau
This charming city bursts with character, situated in the centre of Germany's Black Forest. With its cobblestone streets and beautiful cathedral surrounded by quaint shops, it's easy to see why this is our go-to spot for discovering the stunning area on two wheels.
Heidelberg
Immerse yourself in unparalleled culture and history as you explore the enchanting college town. Then, take a journey through Odenwald, or if you're feeling adventurous, take advantage of Germany's highway system to visit the top end of the Black Forest!
Konstanz
Perched on the shores of Lake Constance (Natively known as Konstanz) lies Friedrichshafen, a large industrial hub often boasting an iconic cigar-shaped blimp hovering high over it. It's also the town I studied in, full of fantastic coffee shops and bakeries!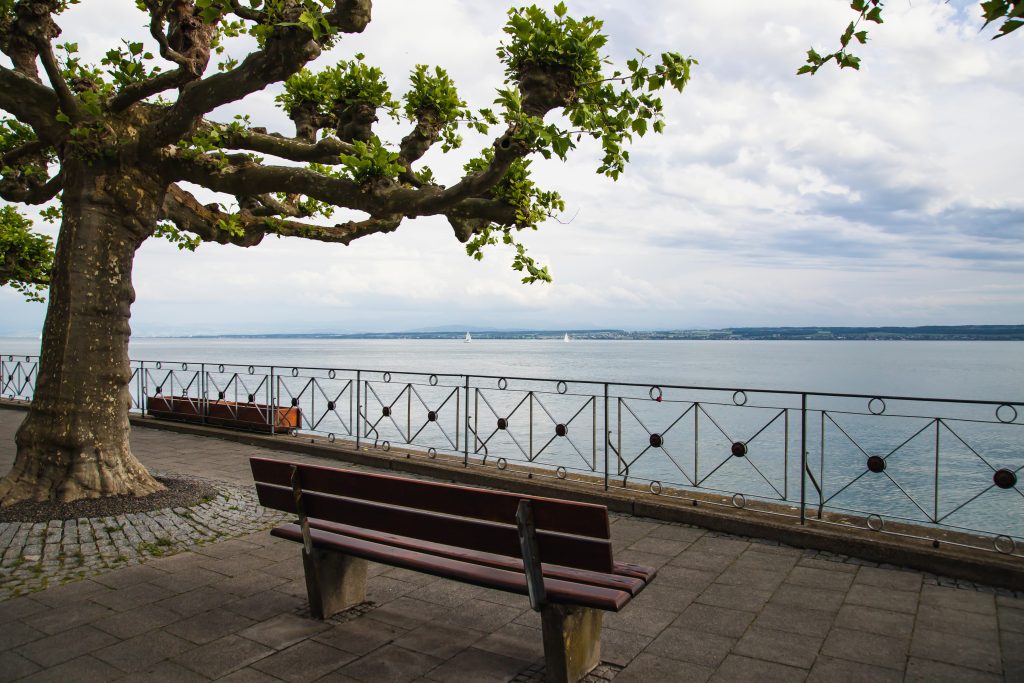 Why should you visit the black Forest on your motorcycle?
If you're looking for an unforgettable experience, the Black Forest is a must-visit. You can explore ancient villages and enjoy some of the most picturesque views in South Germany. There are also plenty of pubs, bars and great places to eat when you finally peel yourself from your motorcycle at the end of a day's riding. 
The rolling hills and majestic forests provide the perfect backdrop for a getaway, and you can even take in some stunning views from the highest peaks. You'll be able to create incredible memories that will last a lifetime! From winding roads along the Rhine river to days spent exploring castles, visiting monasteries or enjoying local food and wine, there's something for everyone in Baden-Württemberg. So, why not get on your bike and take all these incredible regional offers? You won't regret it!