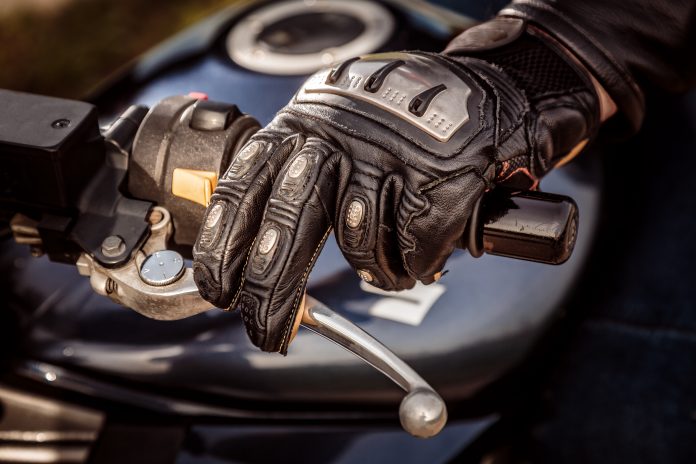 New Year is just around the corner. But, for many of us non-commuters, this marks the mid-point until ttyresyre's shake off their festive dust and hit the roads. So, until that time comes again, here are our top favourite 20 motorcycle blogs you should follow in 2019.
You can also check out our other article, Top 10 biker chicks you should follow on Instagram.
Bike EXIF is the ultimate motorcycle resource for the most exciting custom motorcycles, from cafe racers to bobbers to street trackers. With multiple and frequent posts daily, this site is churning out fresh and exciting content like there's no tomorrow. If you need more than that to convince you, try joining their huge active online communities. For these reasons, we decided that if you follow any bike site, it must be Bike EXIF. Click here to check out BikeEXIF.com.
We love Web Bike world as our go-to place for independent reviews. These guys have been creating motorcycle product reviews for over 20 years. It's clear They stuff. Every year they release comprehensive guides to complete their recommended products. It may be the in-depth review website on the internet. Click here to check it out.
WebBikeWorld.com
We are absolutely in love with this blog. Finally, a site solely aimed at women who ride. It's been long overdue.  Not only does this site give fantastic biking information, but it also promotes international female riders day, a celebration dating back to 2007. If you're a female rider, this site is a subscription must. You can click here to check out Motoress.
J&P Cycles Motorcycle Blog
J&P Cycles run a fantastic motorcycle parts and accessories blog. J&P are a superstore for motorcycle parts for Harley, GoldWing, V-Twin, & Metric bikes. They also post exciting and niche motorcycle blog posts with funny experiences, thoughts and interesting technical biker info. Click here to check out >J&P Cycles.
Cyril Huze loves to post about all things custom bikes, from Harley Davidsons to Choppers and Bobbers. Cyril Huze's blog is one of the best online resources for custom motorcycle news. He also posts extremely frequently (about four times a week), giving you enough reading material to keep you busy on your morning commute. Click here to check out http://cyrilhuzeblog.com/Cyril Huze.
Geoff James may be the biker who has been blogging the longest on our list. Posting frequently since 2009, this self-declared New Zealand Grumpy old curmudgeon isn't about to give up the bike life any time soon. Starting riding bikes at 16, he developed a passion for long-distance motorcycling. Click here to check out 7—confessions of an Ageing Motorcyclist.
The V-Twin motorcycle blog may be niche, but its content is for everyone. They give news and information about V-Twin motorcycles, parts and events. They update the blog about once a week. Click here to check out >The V-Twin Motorcycle Blog.
Steph originally ran a hugely successful motorcycle blog called OneStephBeyond, going boldly further than any 250ccOneStephBeyond going boldly further than any 250cc has gone before. After six long years of worldly adventures, Steph recently opened a new website under her name to slowly move all her content to the new site. Steph is a woman made of petrol and steel and has lived an extended and exciting life on the road. Click here to check out StephJeavons.com.
This biker has been blogging since 2016 and is based in the UK and Italy. He posts on various topics, from the latest motorcycle news to his opi pieces. He also frequently posts what he calls 'Spotted posts'. These posts feature motorcycles which hehe has happened to stumble upon daily. Click here to check out ArmchairBiker.com
Usually, you don't think of glitter and bling when you think of motorcycles. This is one of the most unusual motorcycle blogs we've encountered, but we love it. Bringing a touch of feminity to the motorcycle community, BikerGirl Bling has it all. Click here to check out BikerGirlBling.
So, where the heck do we start with this blog? Don't be put off by the '90s decor guys; this blogger is one hell of a traveller. I'm confident he's travelled almost every inch of the globe and back again. Will he ever stop? We're confident that not even global warming will stop his bike's fumes. Click here to visit The Wandering Waltons
These two girls are not only trippin', but they're also on fire. They create motorcycle Podcats, possibly the only ones we've stumbled upon to date. You can listen directly on the site or check them out on iTunes. Click to visit 2 Girls Trippin.
MotoVenture is a motorcycle blog that began in 2011 and is run by Michael. His blog is a mixture of life on the road with his 2011 Suzuki V-Strom 650 ABS, his wife and kids have affectionately named "Stallion", and all the various photographic routes he takes. If you have an interest in the photographing aspect of biking, it's undoubtedly a blog worth checking out. Click here to check out Motoventures.com.
Alisa and Gareth are two 40-somethings living and motorcycling in London and beyond. There exciting life of touring Europe, tracks and trails is something to be envied. If you need more reason to follow them, they have an excellent list of biker-friendly cafes, UK Bike scenes and other bloggers. Certainly worth checking the pair out. Click here to visit A&G's Biking Life.
Originally a Pilly, but now a fully fledges petrolhead, Sharon has been a part of the biking community for over seven years. This crazy chick loves to write about her adventures, from female biker meets to long-distance camping t; thisthis girl does it all. Click here to check out Sharon's Biking Blog – Bikes and Travels.
There you have it, folks; enjoy your new reading list. Do you know any other blogs that should be added to our list? If so, let us know in the comments below.
Looking for other great https://www.Saffysprocket.com/news/social-news/top-10-biker-chicks-that-you-should-be-following/articals, check out our Top 10 biker chicks that you should be following.