Preparing for a motorcycle trip is a thrilling experience, yet it necessitates prudent planning. Once your journey is set, you're left to book accommodation which can be somewhat daunting. If you're faced with the possibility of planning a motorcycle trip, here are some helpful strategies if you're looking to save money on hotels and get the type of accommodation you need.
Set the Priorities
Before you decide on accommodations, it's essential to consider the purpose of your trip. Are you going sightseeing on your bike, or perhaps you want to head out on foot and need somewhere secure to leave your bike? Or maybe you are looking for a quick overnight stop-off?
Once you know what you're looking for, compare prices online. Check out motorcycle-friendly hotels in the area and read reviews to get a good idea of the quality of your potential stay. Don't forget to look into motorcycle club discounts as well; some clubs may offer members discounted lodging rates.

Think About the Location
Location all depends on the aim of your motorcycle tour and what you want to accomplish. Are you seeking out motorcycle events? In that case, you want to find something close by. Or are you planning to tour a region and need to be near a main road?
If you're making a multi-day touring trip, it's crucial to have access to basic amenities like parking, power outlets and other essential services like laundry facilities. If you're motorcycle touring for an extended period, research the area to see what other motorcycle-related services are nearby and ensure they can accommodate your needs. Sometimes, it may be better to book a hotel room closer to where you're heading with fewer amenities and vice versa.
Look for Discounts
If you're in search of a great hotel deal, take the time to explore booking sites and hotels for potential discounts or bonuses. You never know when the perfect hotel could crop up at an affordable price, so keep checking back! With a dash of obsessive hunting comes the possibility of finding extraordinary, unexplored offers.
Whilst you're at it, why not be checky and ask friends or family for any unused hotel vouchers they may have; many hotels offer such services, and you can use the voucher to get a great deal.
Why not try camping?
If you're motorcycle touring, camping can be a great option. Intrepid motorcycle tourers who are looking for an adventure should give camping a try. It's an inexpensive way to travel and offers the chance to get closer to nature.
Plus, you have time to spend with your bike to clean it and repair any minor damages without worrying about a hotel check-out time. Be sure to plan and research the best camping sites in the area you're visiting; you don't want to be stuck in a dodgy spot with no access to amenities or services.
Camping can also be a great way to meet other bikers. As motorcycle tourers, you're likely to be welcomed by fellow riders and can join in on an impromptu motorcycle ride.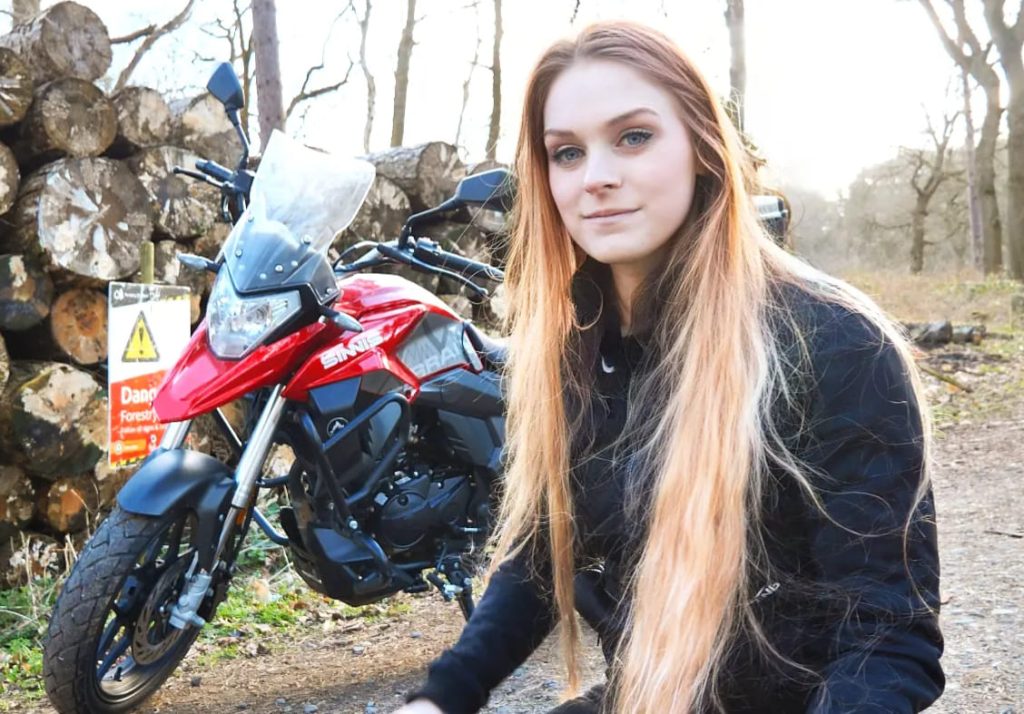 Read the online reviews.
If you're looking to book a hotel, seek out the opinions of other bikers who have stayed in that same accommodation. This is an effective way to determine important information such as distance from attractions and good biking roads, the quality of service, etc. Hotels may not always disclose all their details – but bikers won't lie! Consider what they say when making your final decision: getting so much more than what meets the eye is possible.
Another good tip is to check out the profiles of the accounts leaving reviews. It's not uncommon in this day and age for businesses to create accounts to leave reviews. If a hotel has 500 positive reviews and all of those reviews come from accounts with only one review, you can be confident that those reviews may not be reliable.
Conclusion
Finally, motorcycle touring should be pleasurable to explore different locations and experiences. Book a hotel that meets your needs so you can enjoy every minute of your motorcycle tour! Remember these tips when picking your hotel, and have a fantastic trip.