Motovlogging is becoming increasingly more competitive with each passing day. You only need to do a quick search on YouTube to see the hundreds upon thousands of videos available. Even though not everyone succeeds in being a full-time motorcycle YouTuber, it has become a successful platform for the vast majority of vloggers.
Motovlogging is a fun way to share your passion for motorcycles, but it is a challenging profession if you want to turn it into a full-time career. If you're wondering how to become a successful moto vlogger and earn money while doing what you love, you've come to the correct blog. I've been creating videos for just 12 months and already I've accrued 10,000 subscribers as well as some amazing opportunities. I'm here today to share my top tips and tricks to encourage more bikers to get into vlogging.
Check out one of my vlogs below
Now it's worth bearing in mind, for the vast majority of bloggers, unfortunately, there is an 80% probability that you won't become the most popular motovlogger in history. However, don't let that discourage you. After all, you still have a 20% chance to become a hit. I personally think they're fantastic odds.
Do you have the drive for motorcycle vlogging?
The first thing to know about becoming a successful motovlogger is that you must enjoy what you create and share. Otherwise, you will become unhappy and stressed very quickly with the time and effort you put into your channel.
If you think you have the drive and passion to get started, then read on ad follow the below tips.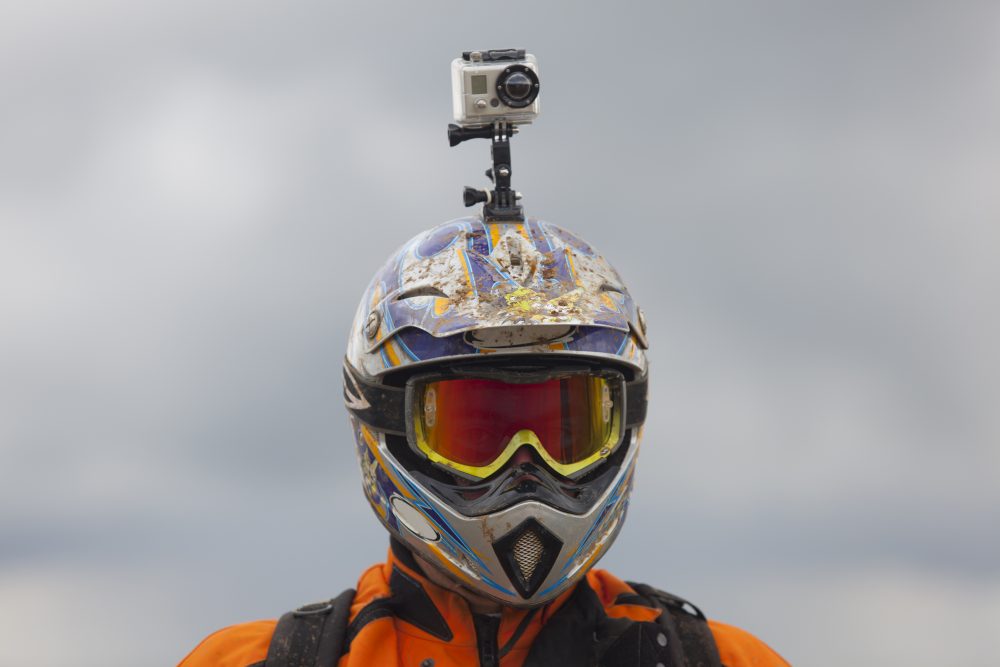 Find out who your target audience is and what makes you different.
The first place to start is content. A content strategy Is absolutely vital for your YouTube channel. This means you need to sit down and decide on
What kind of videos are you planning to create?

How often are you planning to post videos?

What is the goal of your channel?

What audience do you want to reach out to with this material?

What will be your unique angle?
In other words, decide on your topics before beginning to make content for your moto vlog. Having a motorcycle YouTube channel is comparable to having a business and there is actually a lot of planning that goes on behind the scenes.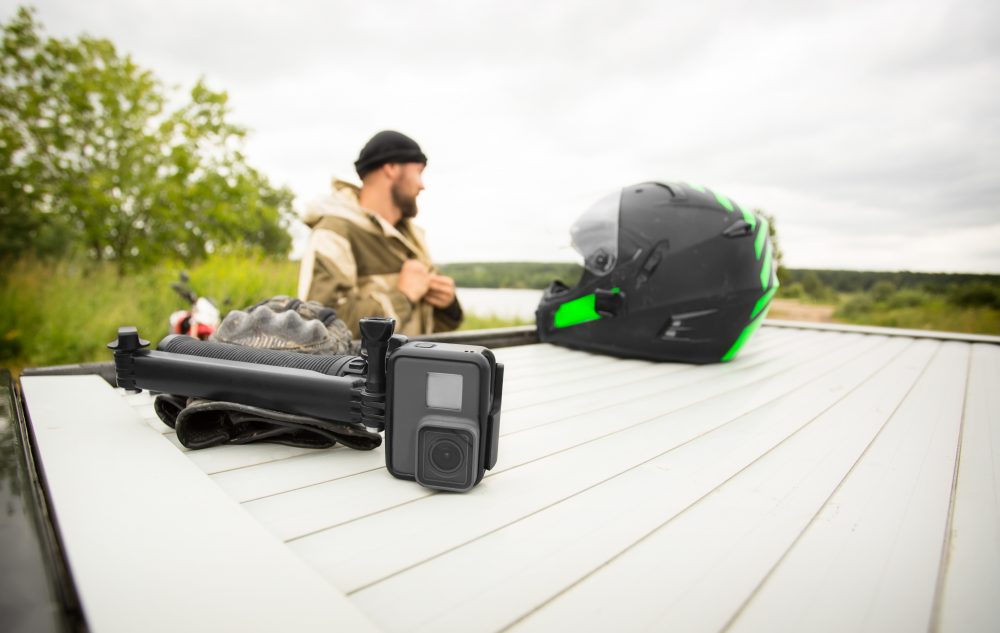 What kind of material should you produce?
The best approach to discover the perfect audience for your motor vlog is to examine what you like most about motorcycle riding. Perhaps you'd want to focus on gear reviews, or maybe you'd want to document group rides? Or perhaps you just want to talk about your experiences and recommendations for new riders. Sometimes riders just simply want to make videos to document their memories for their own personal viewing. All of the above are completely valid ideas. Don't ever let anyone tell you that your reason for vlogging isn't valid and remember as long as you're enjoying yourself, don't get hung up on the opinions of others.
Research your ideas
Examining YouTube analytics is a really helpful tool when it comes to content planning. Not only will it help shape a clear focus for your channel but it will additionally help you gather inspiration by looking at what other moto vloggers do. It's possible to identify what they're doing well and what they're doing poorly. Once you've done your research, you can then decide on your approach to vlogging.
Editing style
It's a good shout to have a look at vloggers and their editing styles. There are many different ways to stylise a video for your channel. The most popular with motorcycle Youtubers is a GoPro Point of View or POV. Don't be scared to try out new things, but don't forget to add your own flair to your own content.
Personality
Let's now get into your identity. It's critical to be passionate and enthused about the things you vlog about. Let your personality shine through in the content you create. After all, no one is forcing you to do your job; you are doing it because you want to. Remember, the moment it stops, and you become unhappy, you need to re-consider if it's worth the stress.
In front of the camera, many moto vloggers alter their personalities. However, I feel it's critical, to be honest with your audience. Keep it real and don't put on a show. People will notice if you fake it, so try to keep it authenticated and remember to be yourself. You can strengthen one of your personalities traits by amplifying it. However, you shouldn't be creating an entirely new personality. 
Create Your Personal Branding and roll with it
I can't emphasize enough the need for consistency with your message and the manner you communicate it. If you want to appear professional, you must invest some time and effort.
Research the Competition and use it to inspire your own style
Before you put out your first video, pay attention to other moto vloggers. Take notice of what they're doing correctly and incorrectly. Don't be scared to imitate a little bit; imitation is part of life.
Nonetheless, uniqueness is crucial, so look for unoccupied spaces in the moto vlogging realm. Maybe you're a beginner biker or a garage freak. Perhaps you want to promote an adrenaline-pumping adventure?
Whatever your content objectives are, at the end of the day, it will come down to two things:
Is your content fun and engaging?

Do people enjoy you personally?
Take your time deciding what you want to accomplish with your moto vlog. Finally, the message and how it resonates with your audience will be the most important aspect in the end.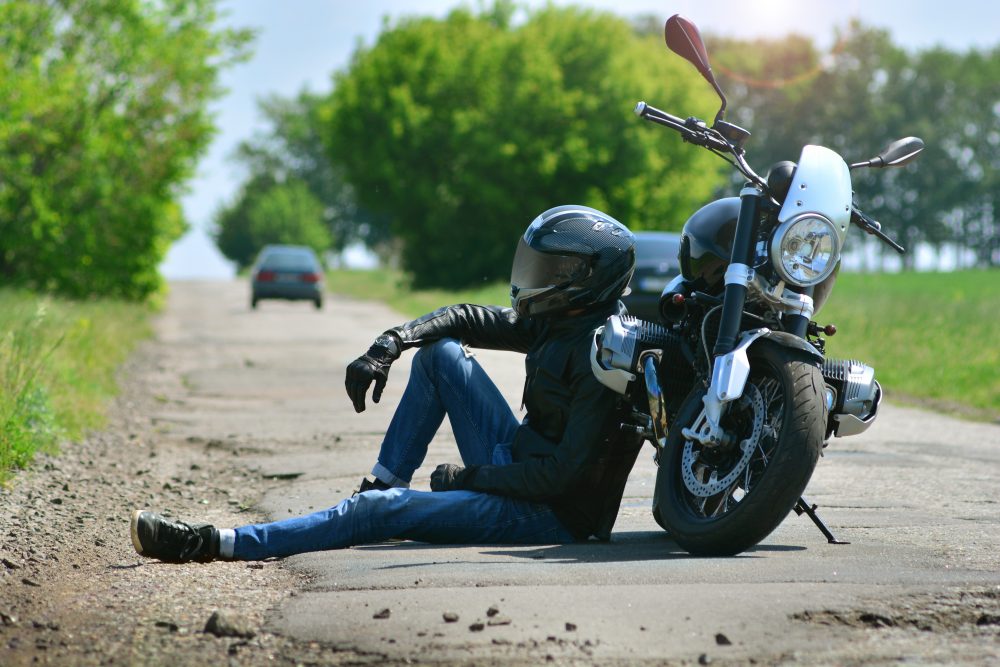 Decide on your biker branding
Of course, this is a no-brainer since each motovlogger has a name, so you'll need one as well. It makes no difference whether or not you want to show your face on camera, you still need a brand identity. This allows people to recognise your videos instantly.
When you're choosing a brand name, aim for it to have meaning and appeal to your biker  youtube channel and viewers. Choose a name that is distinct from those of your competitors. Make sure your brand name is easy to pronounce, spell, and recall.
Check your name is available
Make sure your desired motorbike video name isn't taken on YouTube before you make your selection.
Claim The Brand
You've finally found a name that isn't taken1 amazing! Now run around like a mad man and claim it everywhere. Do it as soon as feasible. Don't you want someone else to take your place, especially since it's something you love doing? This includes activities such as:
Create a YouTube channel

and grab our username when you hit 100 subs

Create social media accounts

(Instagram, Facebook, Twitter and TikTok)

G

rab your website domain name
Grab free email addresses

to prevent identity theft later on (Gmail, Outlook, Hotmail and AOL)
Create your motorcycle channel logo
When you are absolutely sure that you got the desired brand name secured, you can start branding your name in a form of a logo. You may discover a plethora of images on the internet that are either completely unique or free to use, 
Free Tools for Making Your Own Logo for Your Brand
Free Logo Design

Logomakr

Canva

GraphicSprings

Designimo
Hire a logo designer
If you want to look more professional, you may always hire someone to create your logo from scratch. However, if you're doing YouTube as a hobby as opposed to a business, I strongly suggest holding off on the spending until the channel has begun to bring in an income. 
However, do make sure your logo incorporates your moto vlog name. 
Be Consistent With Your Branding
Now that you've decided on your branding logo, you'll need to decide on your colour palette.
Make sure you have a single version of the logo and brand name for use on a daily basis. Consider how Pepsi and Coca-Cola utilized the same branding for decades before developing their logos into memorable visuals.
Everyone sees and understands brands in a different way. Brand consistency is important for your YouTube channel. It's your way to convey statements about your core values and brand identity components. It refers to how "on-brand" all of your company's marketing material is with respect to your brand guidelines and identity.
Why not check out my YouTube Channel for inspiration