A group of female riders are aiming to break the world record for the largest female biker meet at the Triumph Factory Visitor Experience. On July 24th, a UK Facebook group was formed by bike fans Sherrie Woolf and Nimi Patel, to break the current world record for largest female bike meet at the Triumph Factory Visitor Experience.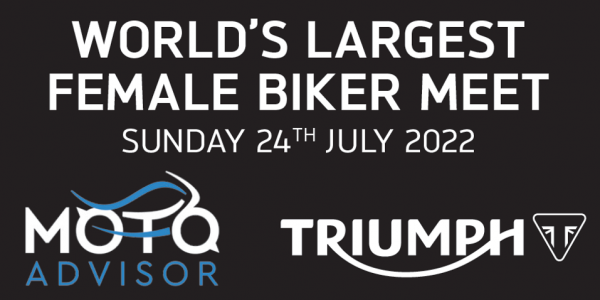 In 2015, the organization set a world record for the most all-female riders at a single bike gathering. The historic biker's hang-out, The Ace Café, London, was the site of the event, where 618 female cyclists attempted to break the record. Record attempts have been made internationally in Australia and the United States in subsequent years, however, the current record still resides in the United Kingdom with 1,132 female riders who congregated at a single bike meet in Shropshire in 2017.
The goal of the project is to create a community dedicated to promoting women as a growing market for motorcycle manufacturers, with the aim of stimulating the creation of additional products suited for female riders and encouraging others to pursue their dreams.
To check out the event for yourself, head to the events page on Facebook here.
Support my motorcycle channel here: