The journey to Nordkapp
The desire to undertake a jaw-dropping solo motorcycle expedition from the enchanting city of Chester to the awe-inspiring Nordkapp in Norway had been growing inside me for some time.
This isn't just any journey. This is a ride with purpose, a mission on two wheels. I'm not just taking on the open road for the adrenaline rush – although there will be plenty of that. Instead, this ride is about making a difference and raising funds for the North-West Air Ambulance, an organization serving as a lifeline for those in dire need.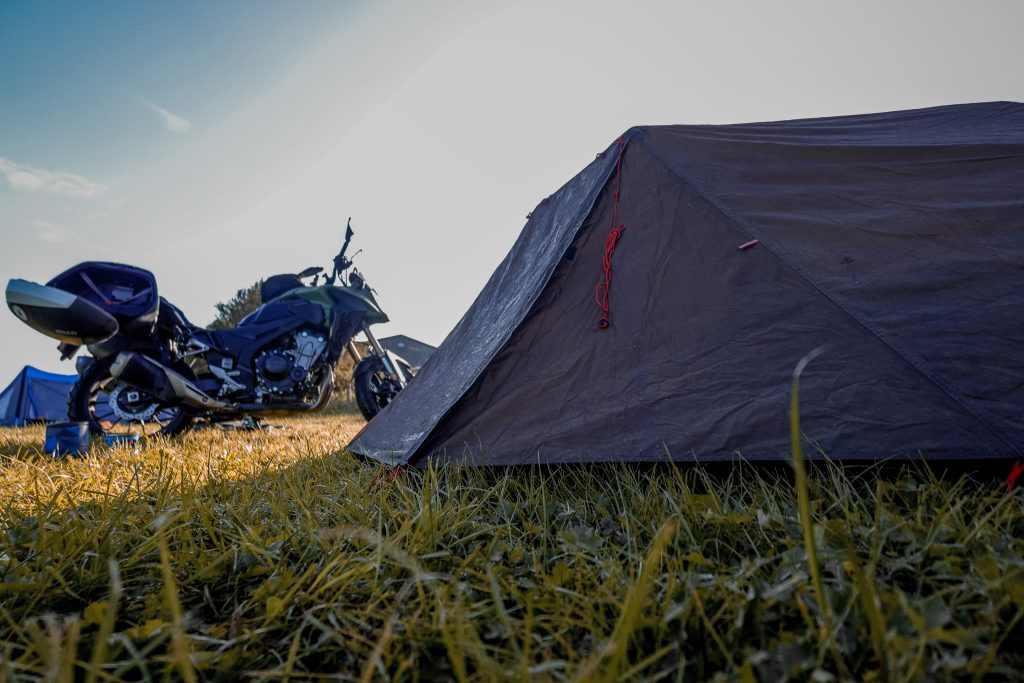 Raising money for the North West Air Ambulance
Inspired by a deep desire to effect change, I chose to embark on this challenging journey. It's a testament to endurance, resilience, and determination. Each mile covered, each hurdle overcome, brings us closer to the goal – supporting an invaluable cause.
The road ahead is fraught with challenges. Unpredictable weather, unfamiliar terrains, and the sheer physical demands of such an expedition are just a few of the obstacles Saffy will face. But these trials make a journey an adventure, and rest assured, Saffy is more than prepared to tackle them head-on.
Watch my announcement video here
What's involved in the route?
The route from Chester to Nordkapp promises a showcase of stunning landscapes and thrilling experiences. Regular updates, captivating photos, and riveting stories from the road will be shared on this blog and across Saffy's social media channels.
So, how can you partake in this exciting adventure? By following along and supporting the cause. Donations to the North-West Air Ambulance are encouraged – every penny counts. Your contributions will help ensure they can continue their vital work.
Let's make a difference and enjoy the ride of a lifetime together! Buckle up; it's going to be one exhilarating journey! To donate to the AirAmbulance, Click here.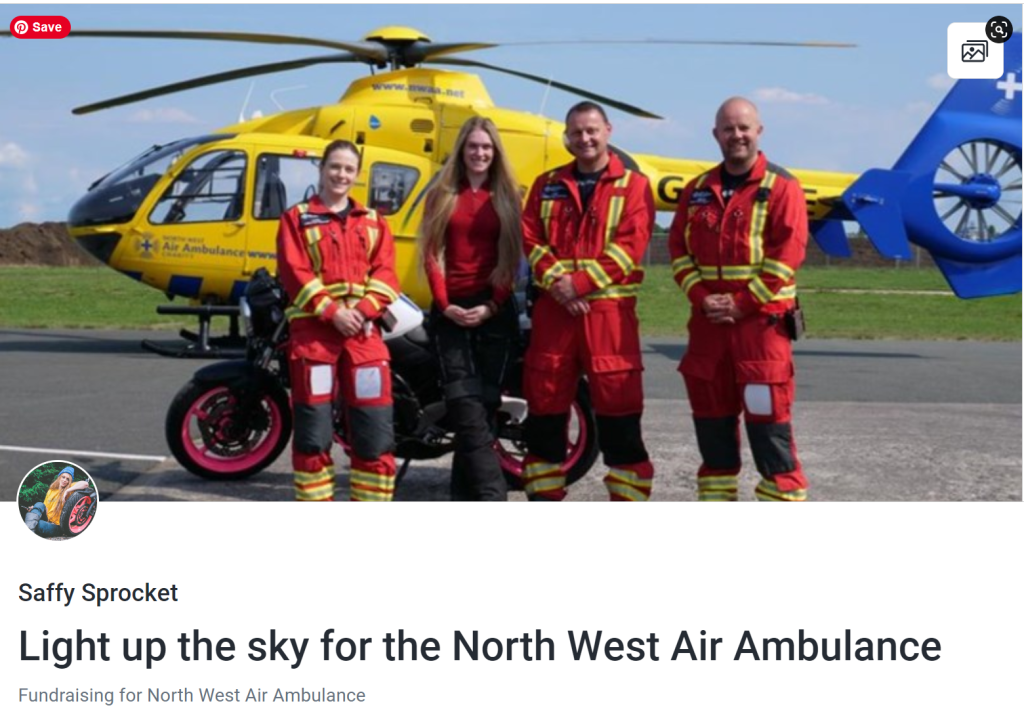 From Chester to Oxford
The desire to undertake a solo motorcycle expedition from Chester to the northernmost point of Europe, Nordkapp, had been brewing within me for a long time. However, the journey didn't start as smoothly as I had hoped. My gloves, an essential part of my gear, had yet to arrive, causing me to let's make a difference and enjoy the ride of a lifetime together, the trip by a day. I remember feeling frustration and anticipation as I awaited their arrival.
The following day, my motorcycle decided to throw another curveball at me. The battery died, setting me back for another three hours. The thought of the battery dying in the middle of nowhere was nerve-wracking, but I saw it as an adventure rather than an obstacle. After all, every great journey has its share of challenges.
I jump-started the battery and decided to ride non-stop for an hour, hoping it would resolve. With my new gloves finally in hand, I set off from Chester. The open road beckoned, and I could finally begin my ride. I rode down to a farm in Oxford, deciding to set up camp there for the night. The journey was long, and I arrived at the farm at midnight. The moon was high, casting a soft glow over the quiet farmlands. Despite the late hour, the sense of accomplishment was overwhelming. I was finally on my way to Nordkapp, ready to face whatever challenges came my way.
However, unfortunately for me, I ended up setting up base next to someone who loved to talk all night. 2 a.m. became 3 a.m., which began at 6 a.m., and before I knew it, I had to make my way to the Eurotunnel.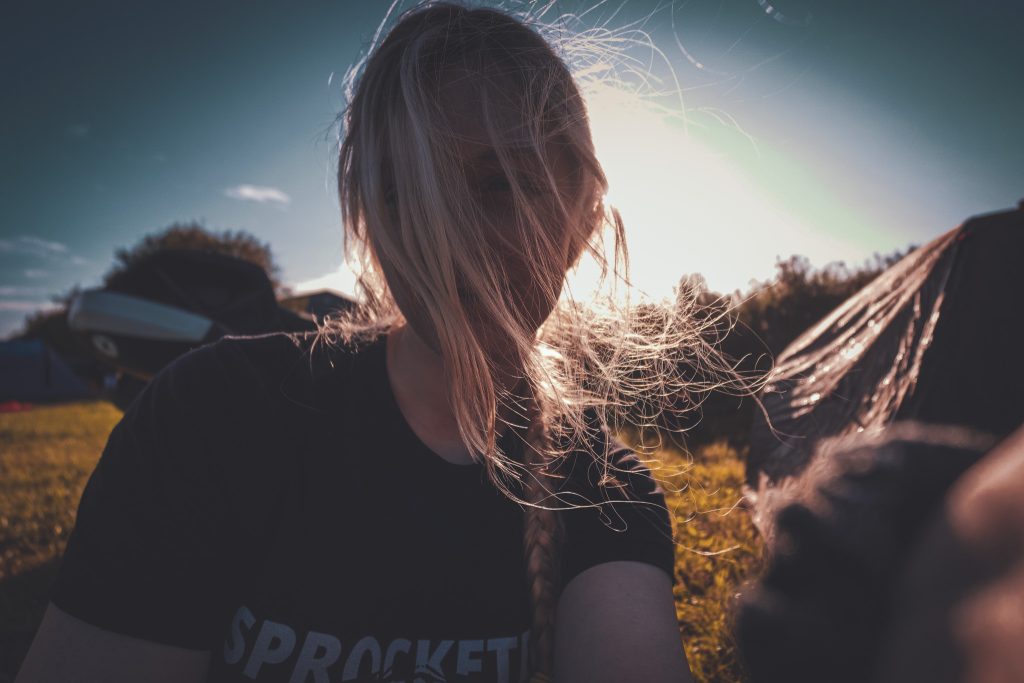 From Oxford to Maidstone
That morning, as the sun rose over the farm in Oxford, I decided to tinker with my gear wire. I had noticed some issues with charging the previous night and suspected that the fuses were to blame. The process was meticulous and time-consuming, delaying my departure by two hours.
With the issue seemingly resolved, I set off towards Maidstone, intending to buy a new motorcycle battery to be on the safe side. The ride was pleasant, but the thought of the battery dying again loomed over me. To my surprise, however, the battery seemed to have recovered by the time I arrived in Maidstone. It was holding its charge well, and the earlier issues appeared resolved.
But this unexpected turn of events also brought a new challenge. I was now behind schedule for the Eurotunnel, the gateway to the next leg of my journey. I was faced with a snap decision – to buy the new battery, risk missing my train, trust the recovered battery, and rush to the Eurotunnel. After a moment's hesitation, I decided to trust in my bike and my instincts. I left the battery behind in Maidstone and made a beeline for the train, ready to face whatever lay ahead.