If you're considering taking a motorcycle trip through Poland, you should know a few things first. Here's a beginner's guide to motorcycle riding in Poland, from the best routes to take to the must-see sights along the way.
The Best Routes for Motorcycle Riding in Poland
Poland is a beautiful country with plenty of winding roads and scenic vistas. When motorcycle Riding in Poland, a few routes stand out as being particularly well-suited for two-wheeled exploration. It's not hard to see why Poland remains a popular destination, particularly for motorcyclists, who can enjoy the varied landscape of rolling hills, lush forests, and rural villages.
Undertaking a motorcycle tour around Poland is one of the most popular touring destination trips to date. If you're looking to spend a considerable amount f time in Poland, consider combining all of Poland's must-see sights, including Krakow, Wroclaw, and Gdansk. This route spans 1,500 kilometres and offers the perfect mix of urban and rural riding opportunities.
Greenway Route
One of the most popular routes is the so-called "Greenway" from Wroclaw to Kraków. This picturesque journey takes you through some of Poland's most stunning countryside, with stops along the way that include the Babski Raj rock formations and the ancient city of Tarnów.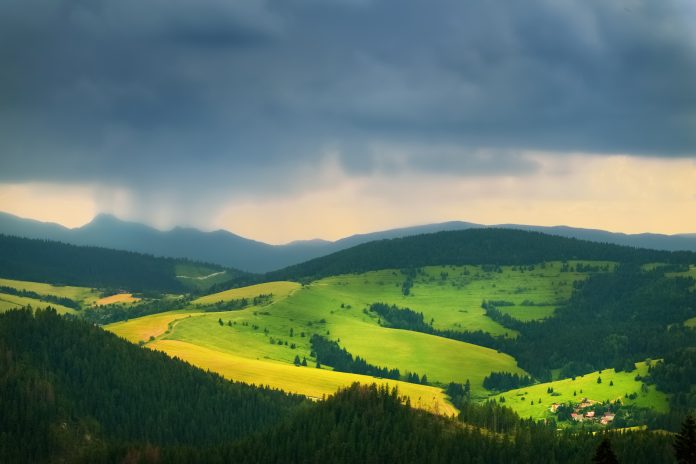 The Baltic Coast Route
Another popular route for motorcycle riders is the Baltic Sea Coast, which follows a stunning coastal road from Gdansk to Szczecin. This winding route offers plenty of opportunities for sightseeing and beach visits along the way.
North from Warsaw toward Mazury Lakeland Route
If you're looking for something a little more off the beaten path, consider heading north from Warsaw toward Mazury Lakeland. This region is often referred to as Poland's "playground," and it's easy to see why — with over 2,000 lakes and plenty of forests and meadows, it's the perfect place to enjoy some leisurely motorcycle riding.
Famous Polish Route 1
Finally, no discussion of motorcycle routes in Poland would be complete without mentioning the famous Route 1, which runs along the country's Baltic coast. This coastal route offers riders breath-taking ocean views as well as a chance to explore some of Poland's most popular seaside towns, such as Sopot and Łeba.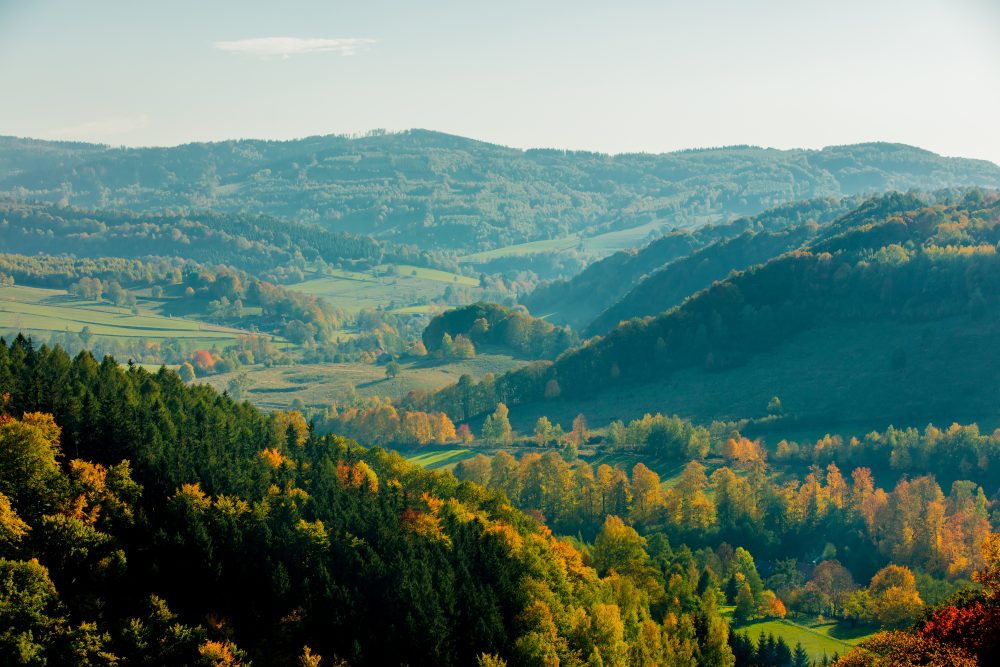 Motorcycle Riding Tips for enjoying Poland
Whether you're a seasoned rider or someone who's just getting started, it's always important to brush up on your safety skills before heading out on any road trip. Here are a few tips that all motorcycle riders should keep in mind:
Always wear a helmet — not only is this required by law in Poland, but it could just save your life in the event of an accident.
Stay alert and be aware of your surroundings at all times. This means no texting or talking on the phone while you're on your bike.
Don't try to speed or ride too aggressively; not only is this dangerous, but you're likely to incur heavy fines if you're caught by police.
Make sure you're visible to other motorists
Stick to the right – In Poland, motorists aren't too fond of lane hoggers
Be aware of the weather — when planning your route, be sure to take into account any sudden changes in weather that could affect your trip.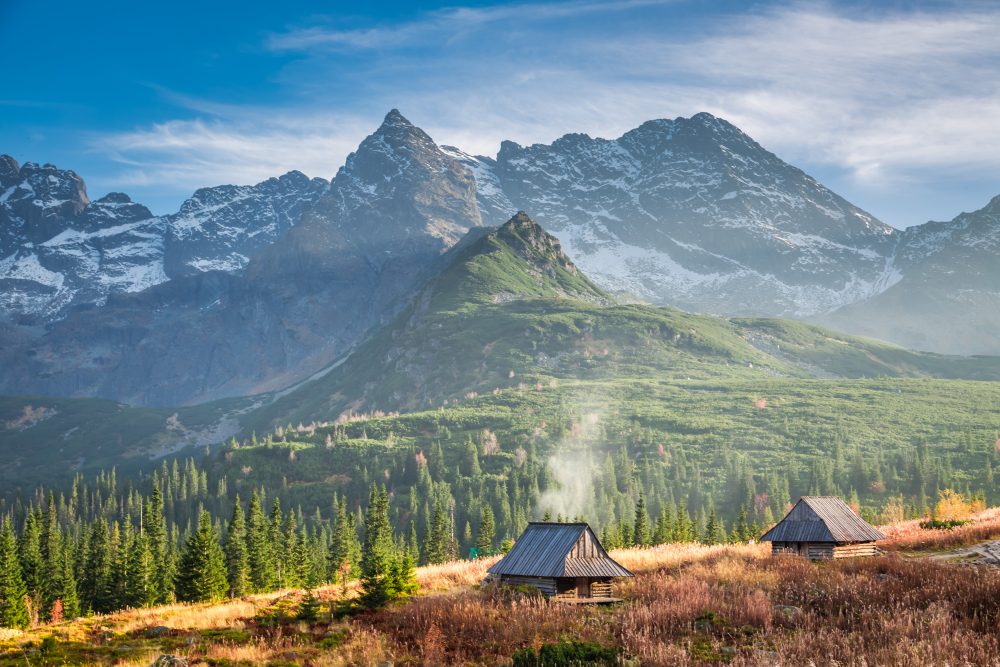 Road Laws in Poland
In addition to the tips mentioned above, it's also important to familiarize yourself with the road laws in Poland before heading out on your motorcycle journey. Here are some key points that all riders should know:
Speed Limits
Speed limits vary from 50-90 km/h on Polish roads, depending on the type of road and traffic conditions.
Alcohol Limit
The legal blood alcohol limit while driving a motorcycle in Poland is 0.2%. Any driver found to be over this limit will face heavy fines and possible imprisonment.
Traffic Lane Rules
In Poland, traffic lanes are divided into left-side passing zones, except on highways where all vehicles use the right lane.
Motorcycle Equipment
It is mandatory for all motorcycle drivers in Poland to wear helmets and reflective gear.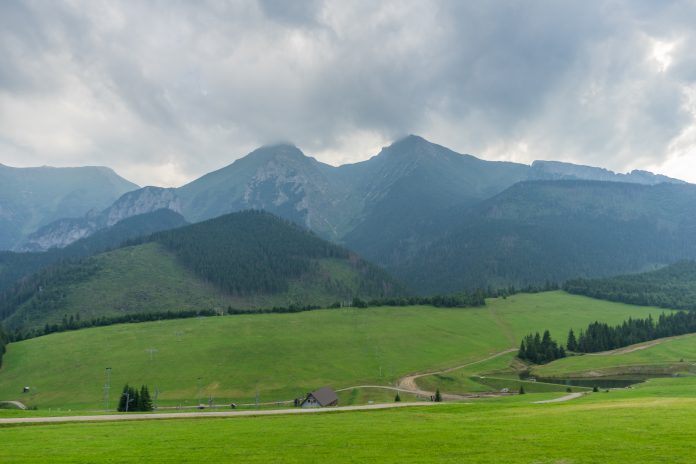 Safety Checks
It is also mandatory for all motorcycle drivers to have their bikes checked for safety and roadworthiness every two years.
These are just a few of the road laws that apply to motorcycle riders in Poland, but for more detailed information on road laws and regulations, be sure to check with local authorities or the Polish government website. By following these tips and regulations, you can ensure a safe and enjoyable motorcycle trip in Poland. So why not get out there and start exploring?
Conclusion
Whether you're looking for beautiful scenery or an adventure off the beaten path, Poland is an ideal destination for a motorcycle trip. Just remember to brush up on your safety skills before setting out, and always wear a helmet! With the right precautions, you can have a safe and enjoyable ride through one of Europe's most beautiful countries.