The journey to Scarborough was long, but the destination made it worth it. I had never been to Scarborough before and found myself pleasantly surprised with what I saw along the way. The first thing that caught my eye was Whitby Harbour. It is a small village in North Yorkshire County with a population of about 16,000 people.
About Scarborough
Scarborough is the largest town in Scarborough with a population of about 130,000 people. It is at the mouth of the River Esk and has been central to fishing since Roman times.
I rode my motorcycle up one of Scarborough's hills to get an aerial view of the town with its streets surrounding it like a spider web. The ride back down wasn't as enjoyable but I still had some nice sights along the way such as looking out at the open fields.
About Whitby Bay
The coast is beautiful and I was able to see it when riding my motorcycle through Whitby. As you can imagine, with it being such a sunny weekend, the coast attracted a lot of motorcycle riders. It was a beautiful sunny day, and the scenery made me feel relaxed. Whitby is a great coastal town. that's filled with a lot of history. It also has some amazing beaches that are perfect for relaxing and the views from Scarborough Castle over Whitby Harbour are beautiful too!
I stayed at a glamping farm about 15 miles out from Scarborough, and a 30-minute ride from Whitby bay. On the final day of my trip, I decided to follow the coast along and eventually start making my way to the City of York.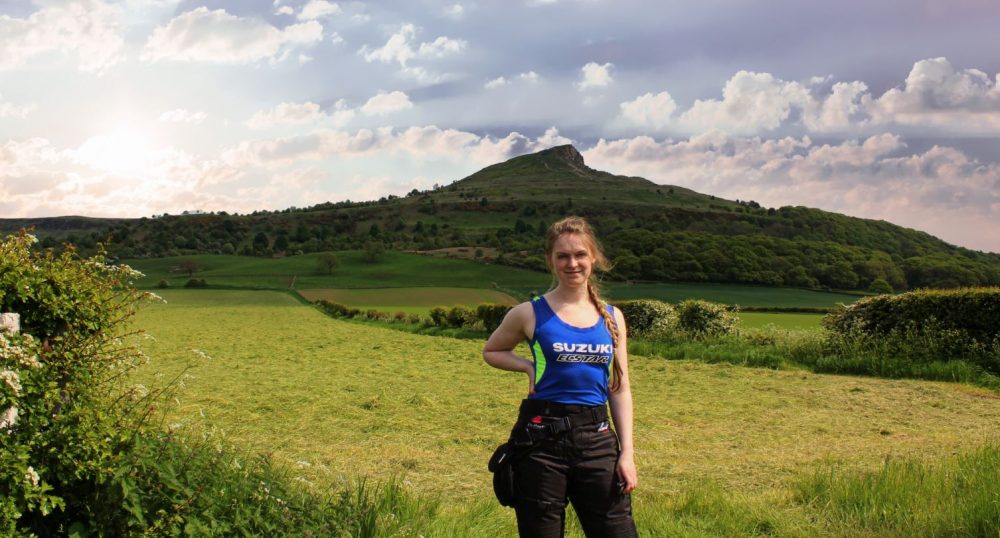 The City of York
The city of York is a beautiful place with its mixture of old and new architecture. It's a city that is very easy to get lost in, especially if you're not familiar with it. York often attracts motorcyclists, as it is one of the major motorcycle hubs in England.
The motorcycle trip to Scarborough was a great experience. Speaking of the ride, I'll never forget it. It's been etched into my memory forever. The scenery and sights along the way were unbelievable too! If you're ever in Whitby on an open day, make sure to visit this beautiful coastal town with its beaches just waiting for your