The average fuel cost in the UK has recently dropped to its lowest rate in almost a year – below £1.50! In 2022, prices skyrocketed to all-time highs due to several contributing factors combined with an extreme spike in household energy costs.
A spectacular peak of £1.91 in June 2022 left a record-breaking average fuel cost at an all-time high, smashing the previous marker of £1.36 from 2012! As this new year begins, we have some encouraging news for drivers: The price per litre has fallen below £1.50, giving motorists and road users a significant 9p reduction since December 2022 – A beautiful start to the year indeed!
After a period of steady increases, the current downturn in gasoline prices is an enormous relief for motorcyclists who have been feeling the pinch of elevated energy costs throughout this winter season. These monetary reductions may vary daily but signify a prominent decrease over recent months.
Why have fuel prices come down?
Last year, the sudden rise in fuel prices was mainly caused by a sharp demand that impacted the supply chain and consequently pushed up oil's wholesale price. Ukraine's war with Russia further contributed to this instability on the forecourt. Numerous factors are combined to affect fuel costs in an unforeseen way.
Realizing this, the same causes – albeit in reverse order – have led to a gradual decrease in prices, with supply meeting demand and thus driving down fuel rates. Petrol retailers such as supermarket chains have also responded to mandate from government and automotive entities demanding that they reduce their already large profit margins by cutting petrol costs.
Will these savings remain in the long term?
Unfortunately, this reduction in fuel prices is not expected to last indefinitely. With a global economy constantly fluctuating and market forces ever-changing, it is difficult to predict which way prices will go shortly. High taxes still administer fuel costs – meaning that even if oil prices remain low, motorists must pay more for petrol than necessary due to Government regulations.
It would be optimistic to assume that fuel prices will stay down forever. Instead, drivers should enjoy their current savings while they can and make smart decisions when filling up at the pump. With our fingers crossed and a heart full of hope we can only watch as the markets move and wait – hoping for continued savings moving forward!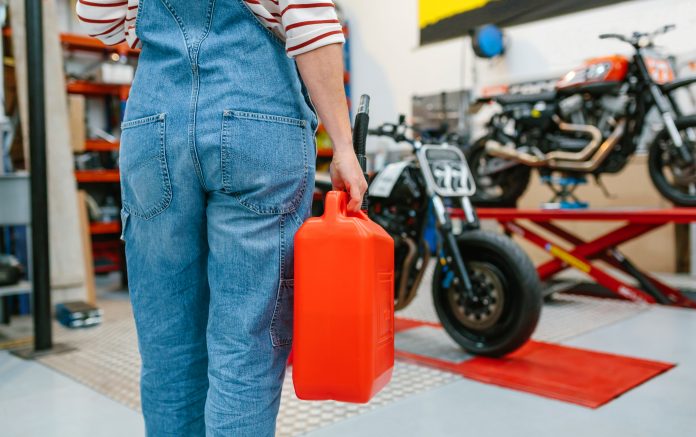 How will this affect bikers?
Motorcyclists must prepare for the possibility of rising prices on the horizon. Despite their appreciation for lower fuel costs, MAG has cautioned bikers that a substantial rise in tax duty at the end of March is only one factor to be aware of moving forward.
In the meantime, bikers should take advantage of their current savings and invest in their biking habits. Priority should be given to regular bike maintenance services and check-ups; ensuring that bikes are in top form for as long as possible. Regular servicing also reduces larger repair costs later on down the line – which is essential for all motorcyclists.
From an environmental standpoint, lower fuel prices may bring about a greater risk of increased gas emissions from cars and motorbikes alike. This can be combatted by opting for greener alternatives and encouraging others to do so too – highlighting the importance of looking after our planet even during these financially uncertain times.
All things considered, motorists and road users shouldn't get too comfortable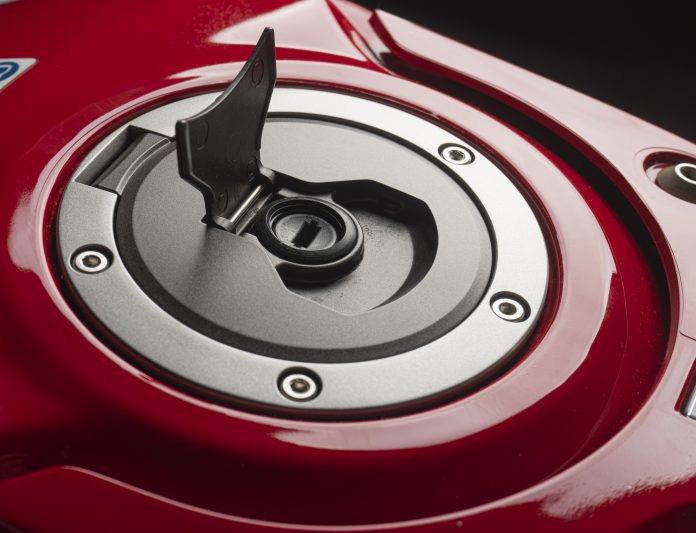 Where is the cheapest fuel in the UK?
With petrol prices constantly fluctuating, it's no surprise that finding the cheapest retailer is a difficult task. Fortunately, supermarket giants Tesco, Sainsbury's and Asda have been providing lower rates than their mainstream counterparts such as BP, Shell or Esso. Furthermore smaller chains like Murco and Q8 can also offer competitive deals at times.
Currently, the most cost-effective price for petrol in the UK is found at Costco wholesale retailer. With a nationwide record of £1.37 per litre on offer, it remains an unbeatable bargain!
It's always good to shop around and compare prices when looking for the best deal – but remember, cheaper does not necessarily mean better value as paying a little more for quality fuel can help your car's engine run more efficiently in the long term. Ultimately, each driver must decide which option suits their needs best.
No matter how low fuel prices get, it is important to remain vigilant to make the most of our savings and plan for unexpected rises ahead. With the current global economic downturn due to Covid-19, this has never been truer than before. Until then, let us all be thankful that we can enjoy lower petrol prices at least for now!