Nestled in the Cambrian Mountains in Wales, the Devil's Staircase is a challenging but rewarding motorcycle ride. With its winding roads and spectacular views, the Devil's Staircase is a must-do for any motorcycle enthusiast. Here's everything you need to know about riding the Devil's Staircase by motorcycle. The Devil's Staircase is a great path that makes for an enjoyable adventure with friends (or by yourself if you fancy some solitude). Although it may be slightly sluggish in parts, the beauty of the surroundings more than compensate for the rough terrain.
Challenging but Rewarding
The Devil's Staircase is not for the faint of heart; it's a challenging ride with plenty of twists and turns. However, getting to the top is an amazing experience and was honestly one of the highlights of my year! The views from the top of the staircase are simply breathtaking, and the sense of accomplishment you'll feel after completing the ride is simply phenomenal. There's nothing quite like the feeling of wind rushing through your hair as you zip down the winding roads on your motorcycle. So if you're up for a challenge, and you're looking for an unforgettable experience, then you most certainly need to add the Devil's Staircase to your motorcycle bucket list.
How steep is the Devils Staircase?
As you ride along the road, I can guarantee you that an awe-inspiring view awaits for you at the stop. Unfortunately, what lies ahead first and foremost is an unforgiving incline reaching up to 25%. Whilst the route starts at 5%, it quickly accelerates into a sharp incline – ready to test your motorcycle brakes as well as your nerves.
Where in Wales is the Devil's Staircase?
The Devil's Staircase is aptly named; a gruelling yet short hill located in the Cambrian Mountains.  This is located in mid-Wales (not North Wales which I initially thought – thanks to Kevin for letting me know!)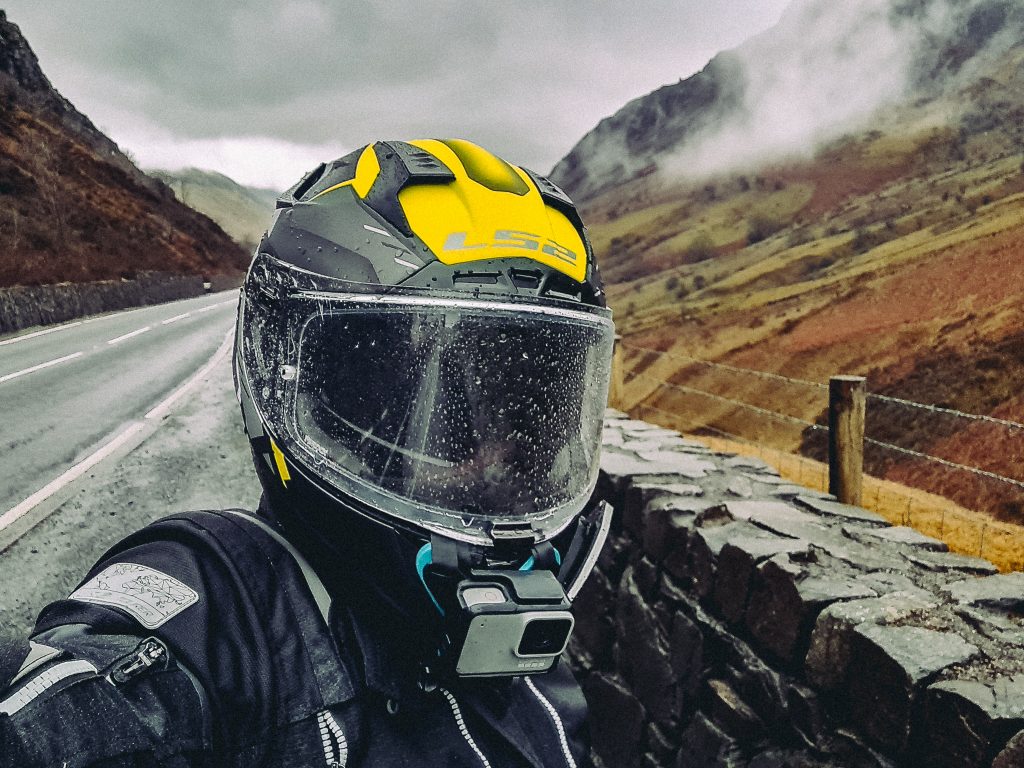 How long is Devil's staircase Wales?
The Devil's Staircase from Abergwesyn is an arduous climb situated spanning 1.5km and ascending 155 vertical metres, its an average gradient of 10.2% but reaches up to 25% at its worst. It is a difficult ride and is considered to be one of the most challenging ascents around (although I suspect my ride up Hardknott Pass). The summit stands at 482 meters above sea level, offering spectacular views that make this gruelling ascent worth every near-miss tumble taken along the way! However, of course, the road won't quite reach that height as it's measured more in terms of hikers' tails.
How to Ride the Devil's Staircase
Riding the Devil's Staircase by motorcycle is relatively simple; just follow these steps and you'll be on your way. First, make sure you have a good grasp of your bike and are comfortable with its handling. This is important because the Devil's Staircase can be a bit treacherous at times. Next, familiarise yourself with the route by studying a map or using your phone's GPS. Once you have a general understanding of where you're going, try not to ride into the river after crossing several bridges! Remember when you start to climb up the hill, start off slowly and take your time; there's no need to rush. Remember to enjoy the views and take plenty of breaks along the way, and most importantly, have fun and come back in one piece!
For off-road trail riders, this route is an absolute must-do! There are lots of gravel-covered centre sections which can cause you to slide. It's not uncommon for cars and lorries to come from the opposite direction. If anyone does come along, there are several laybys here and there that you can pull into – although this is a lot more difficult when going uphill.
If you're up for an extraordinary journey, with breathtaking views and a thrilling challenge – then look no further than this road. It has something incredible for every biker.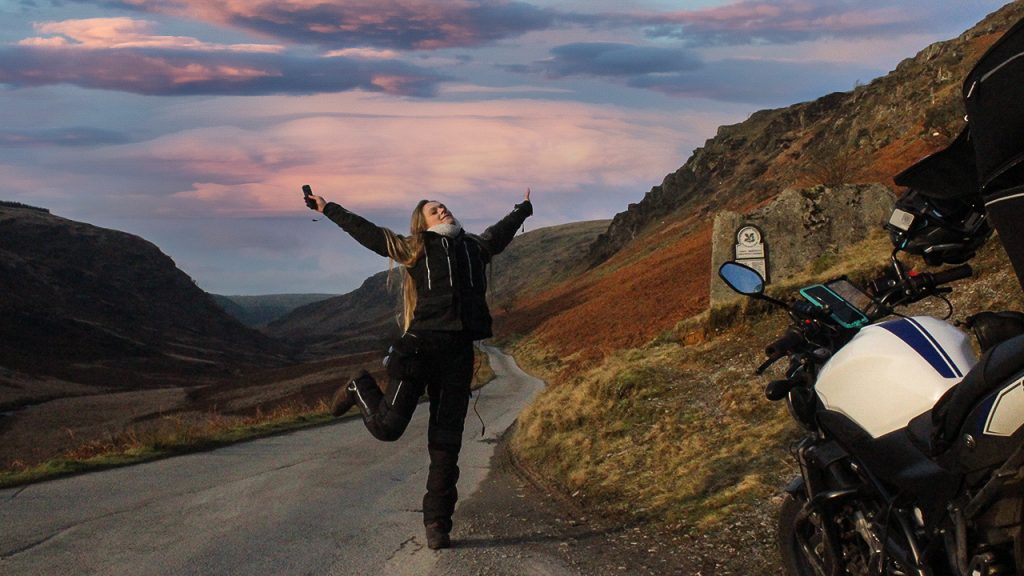 Conclusion
The Devil's Staircase is an unforgettable motorcycle ride that should be on every rider's bucket list. With its winding roads and stunning views, it's an experience that you won't soon forget. So put on your helmet, fire up your bike, and get ready for an adventure!