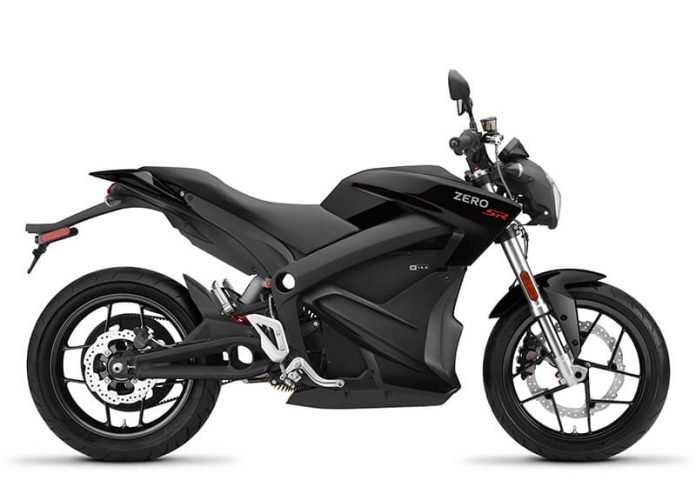 The Zero S – ZF 13.0 with Power Tank is an electric motorcycle made by Zero Motorcycles. The 2019 Zero S had an expected range of 197 miles (317 km) on a full charge, with a top speed of 85 mph (158 km/h).
It boasts peak torque of 78 ft-lb (106 Nm) and the motor is rated at 22 kilowatts (30 hp).
The battery can be recharged using standard 110 V or 220 V plugs. It takes just 6.3 hours to 100% charge time or 5.8 hours to 95% charged. The additional 5% charge helps to maintain the performance of the motorcycle. A replacement battery will cost roughly £2300. However, the bike comes with a 5-year warranty on all batteries.